// DER KREIS // AREA30 LÖHNE
For our customer DER KREIS we produced a booth with innovative exhibits at the kitchen trade fair. The kitchen designs awarded by the DER KREIS ANJA SCHAIBLE FOUNDATION amazed the trade visitors.
The focus of the booth at AREA 30 in Löhne and in the interest of the specialist audience from the kitchen industry was a circular yurt, made of curved multiplex slats, covered with a fine black and transparent gauze. The equipment included a round slat counter inside the yurt. The yurt itself was wonderfully decorated and staged with suitable furniture.
The design of the yurt was submitted for the foundation prize of the Anja Schaible Foundation and was awarded first prize.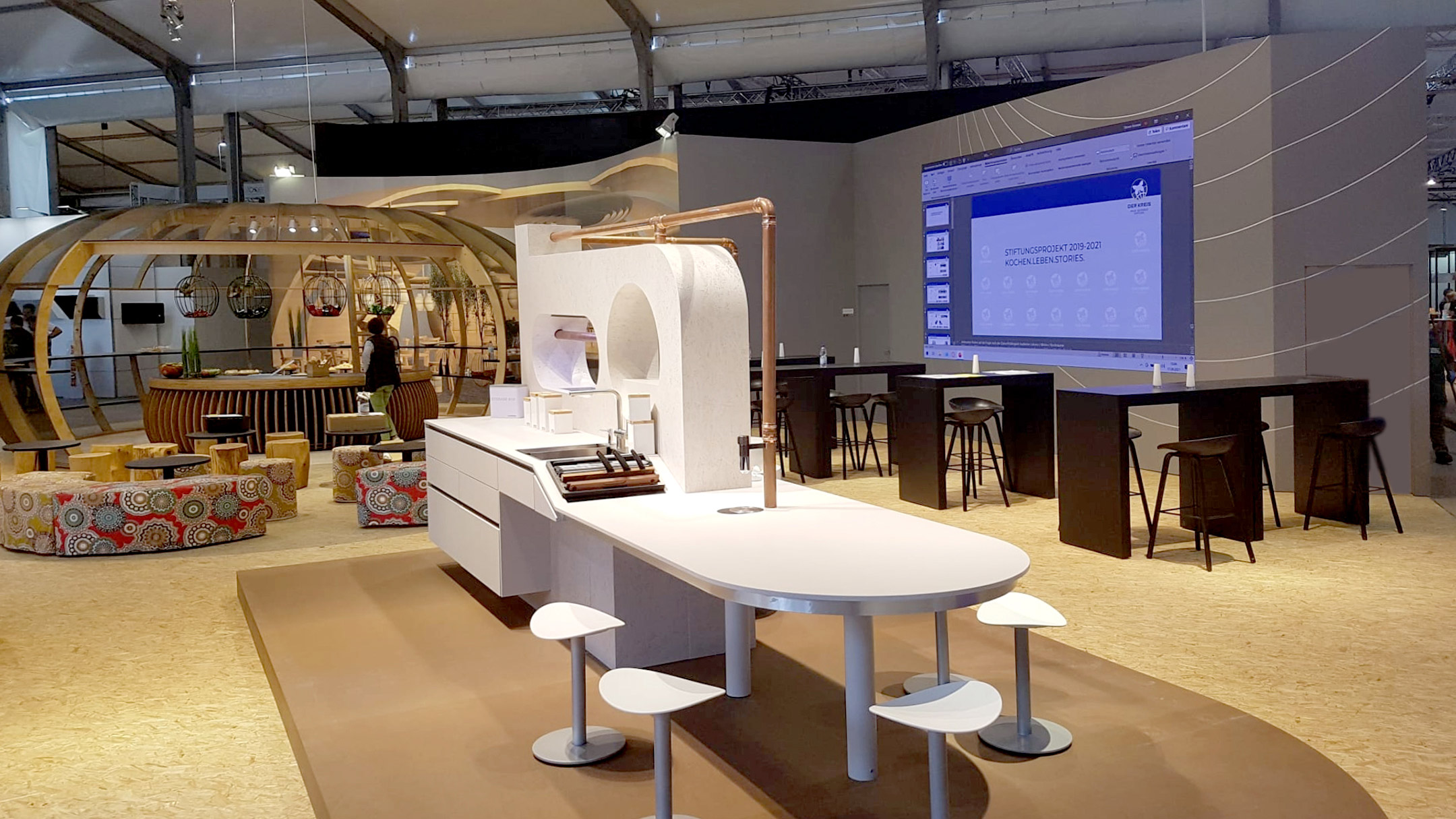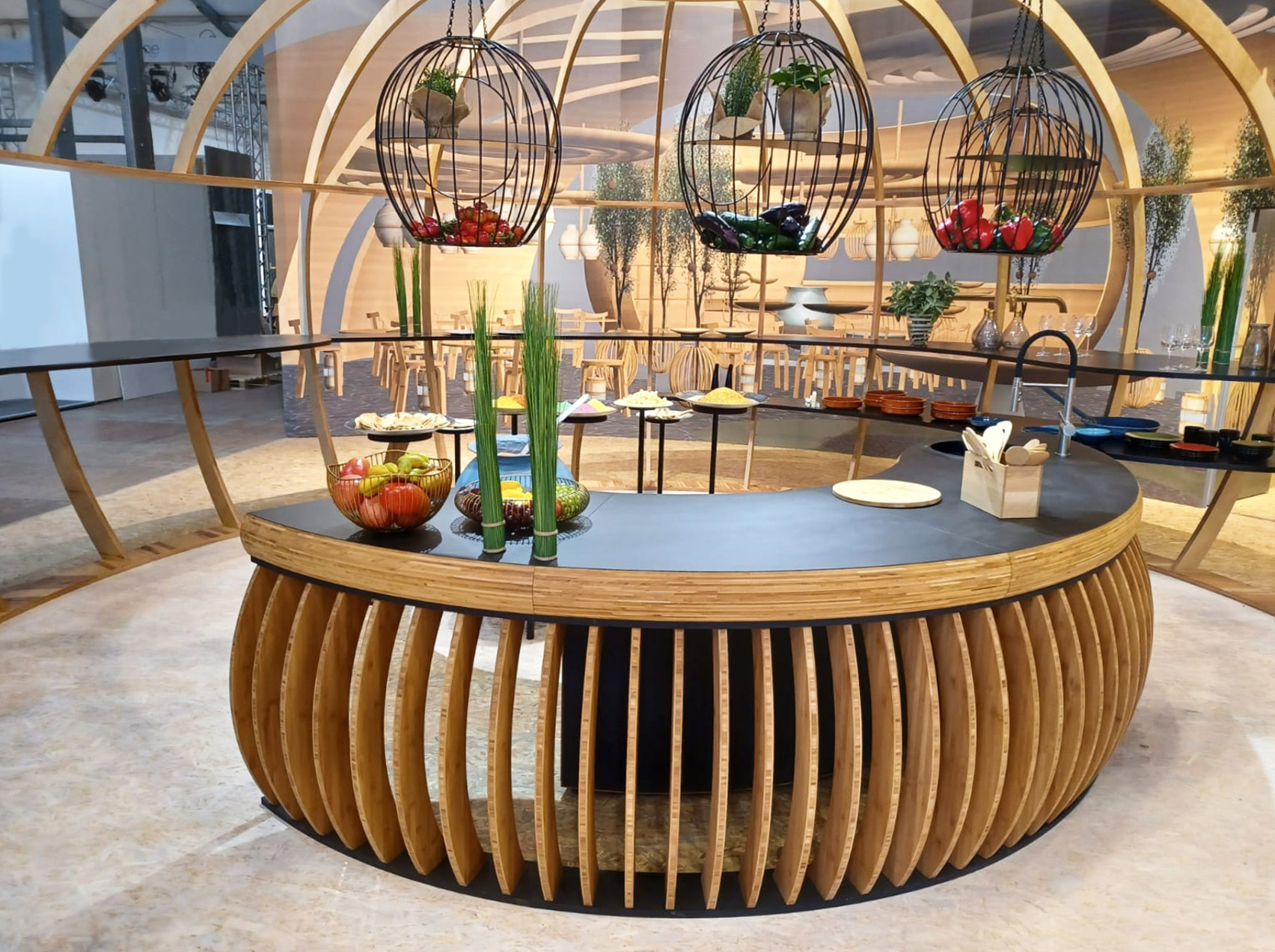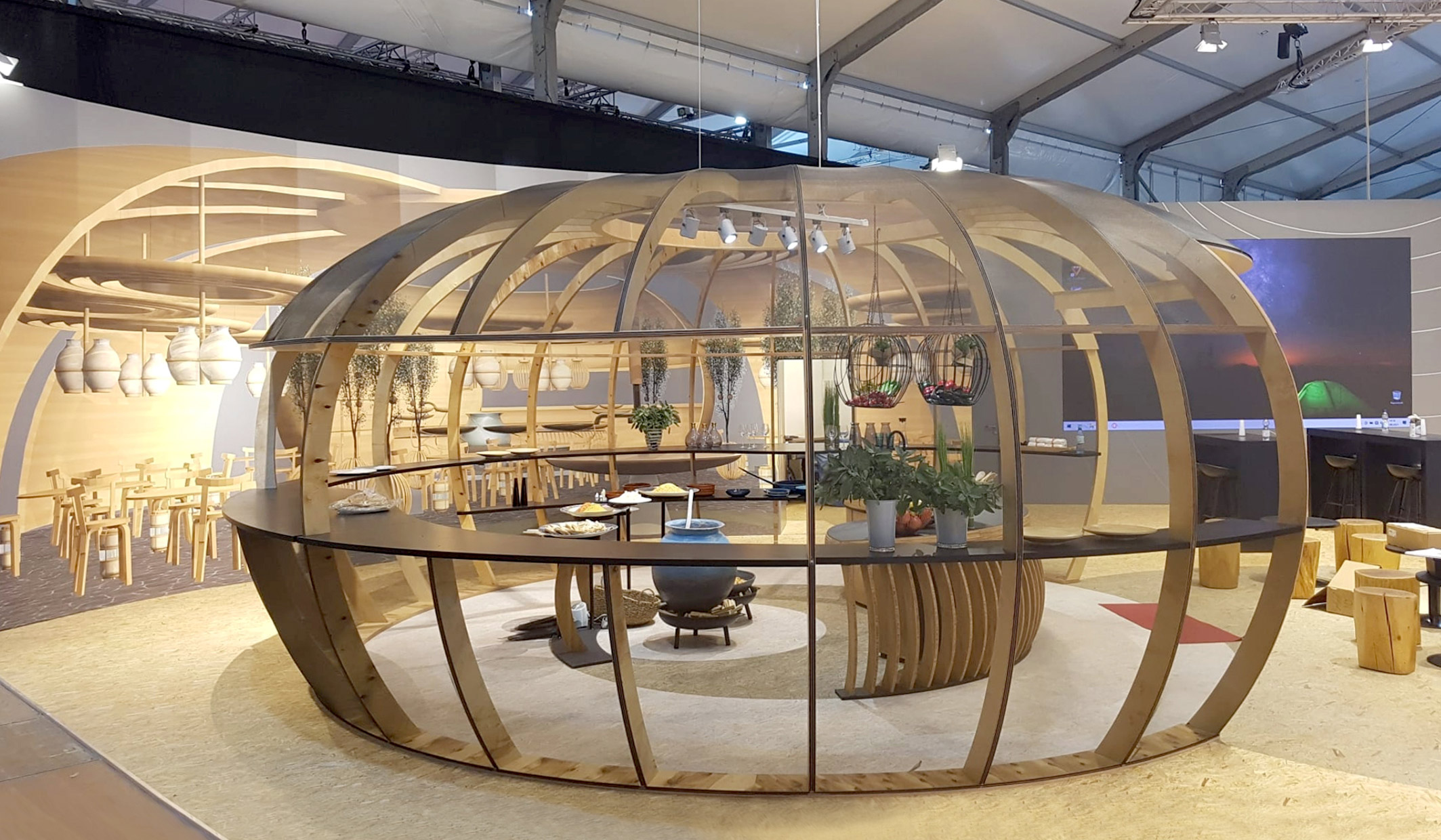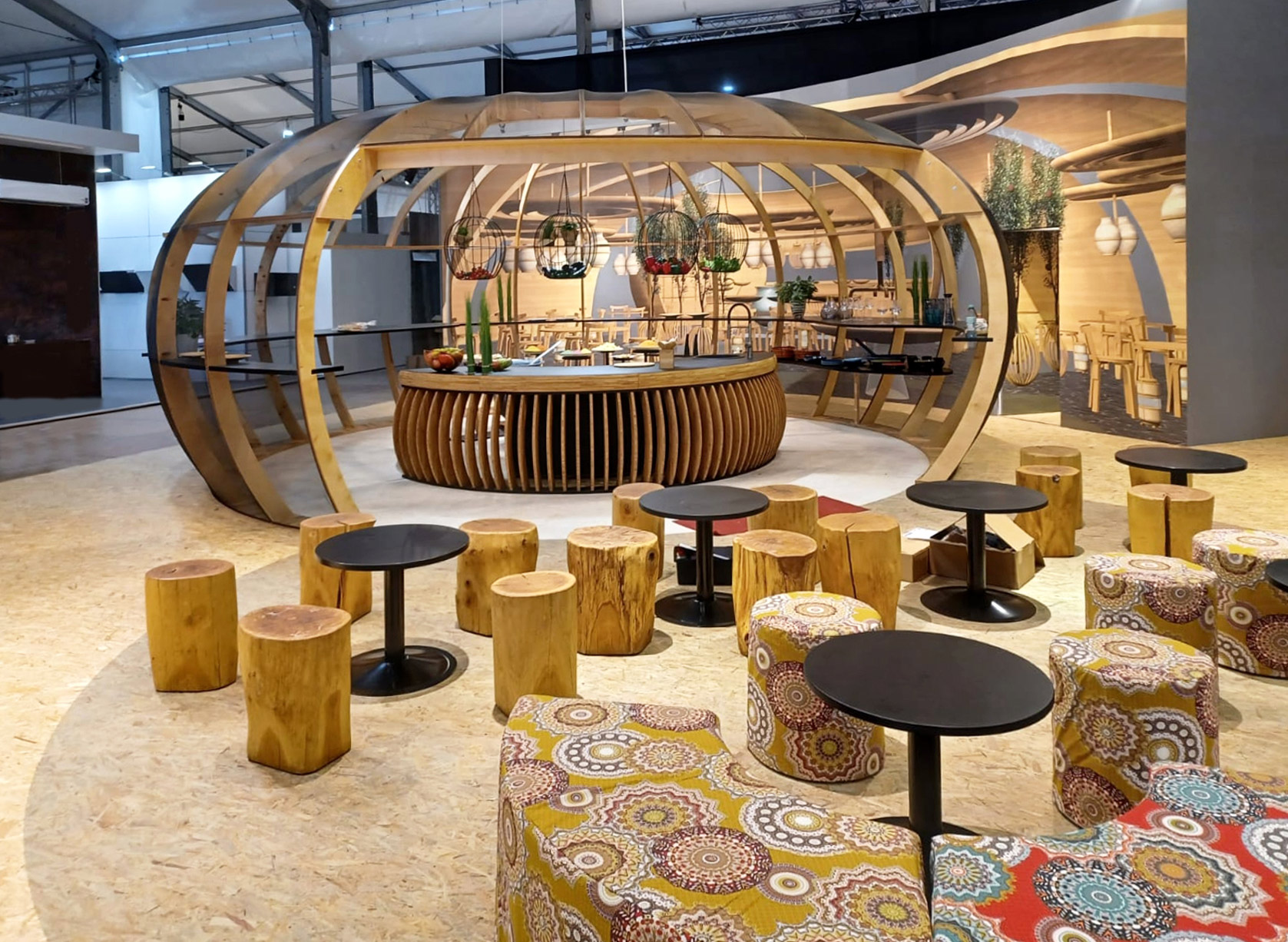 Notice
: Trying to access array offset on value of type bool in
/is/htdocs/wp1126265_RYOH3142SS/www/vavona/joomla/libraries/nextend2/nextend/library/libraries/assets/less/lessc.php
on line
614
Notice
: Trying to access array offset on value of type bool in
/is/htdocs/wp1126265_RYOH3142SS/www/vavona/joomla/libraries/nextend2/nextend/library/libraries/assets/less/lessc.php
on line
614
// Back to overview