// Deutsche Hospitality / Steigenberger Hotel Group // ITB Berlin
For the hotel group, we designed and created a two-storey exhibition stand across 120 m², featuring a large entrance archway and illuminated reception desk in the style of a luxurious hotel lobby.
The upper VIP floor was framed in special acrylic glass with LED lighting. The large back-lit windows built into the façade showed images of the hotel and the view, reflecting the sophisticated ambience provided by the Steigenberger Hotel Group.
High-quality leather furnishings, the exclusive flooring and select decorative planting added the finishing touches to the stand.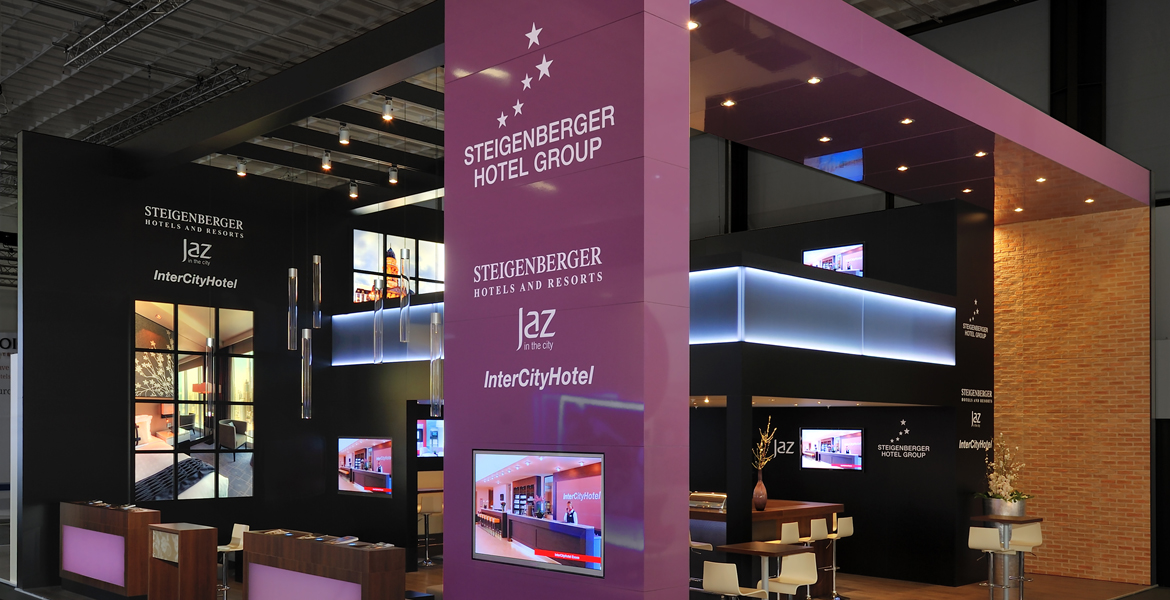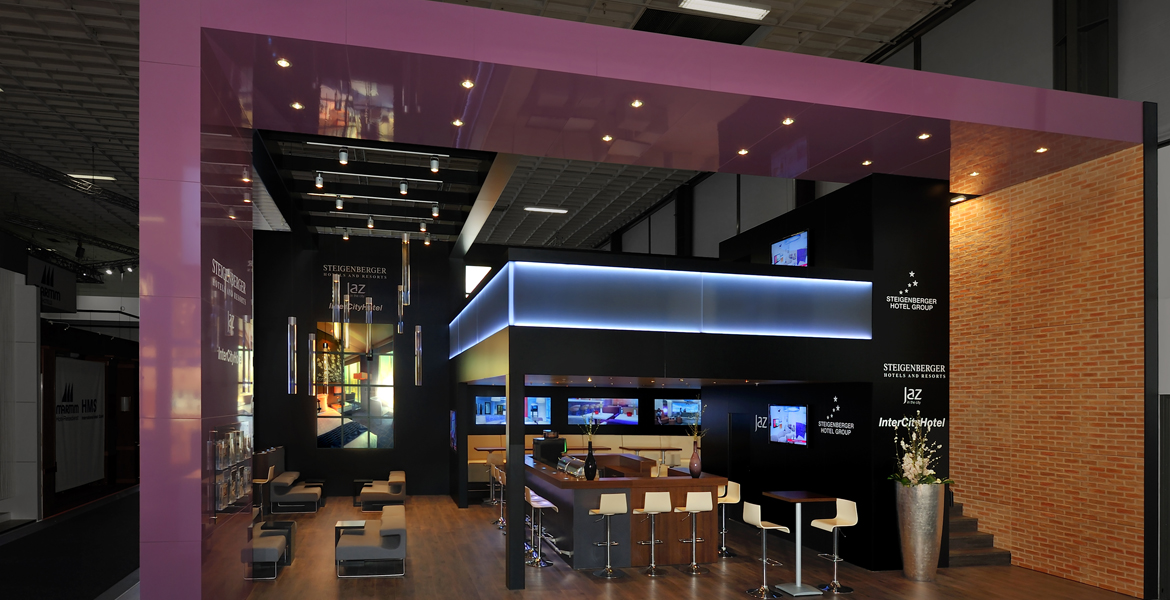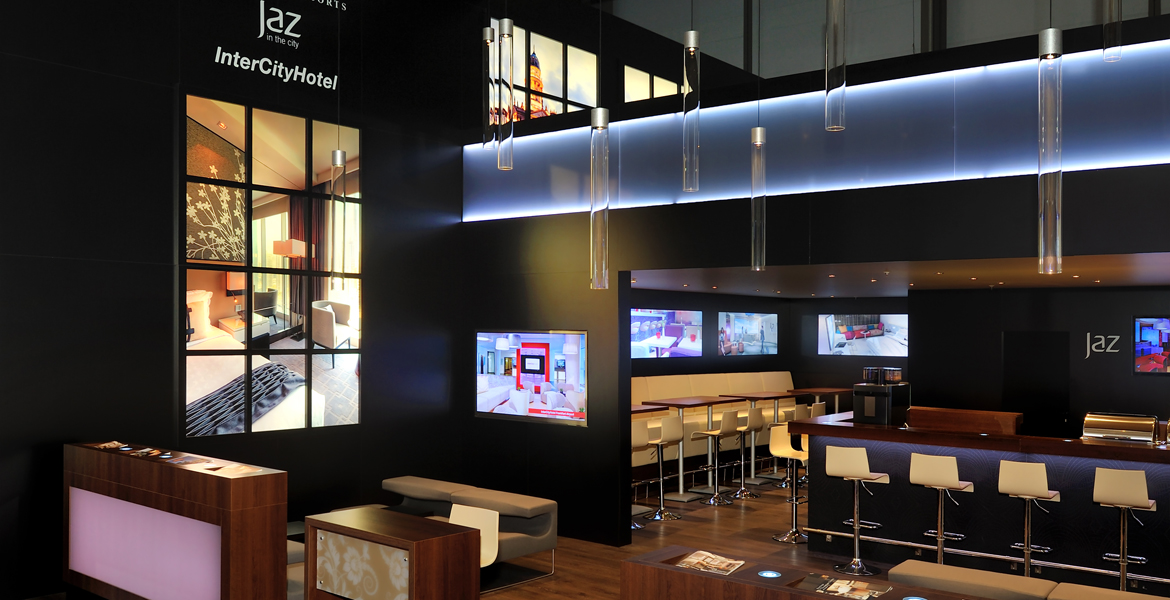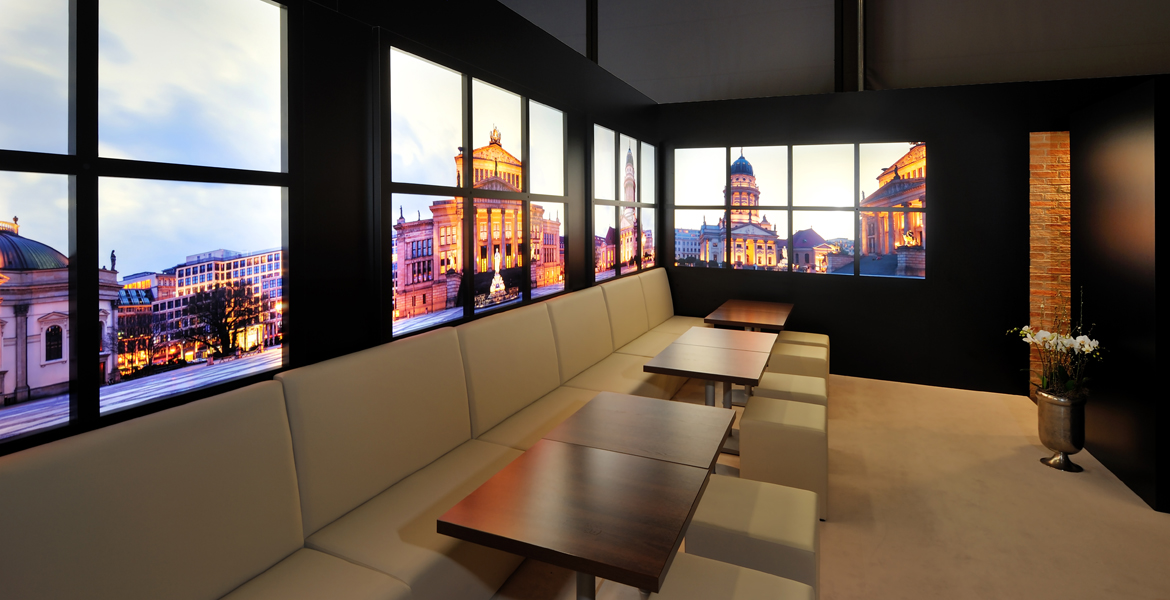 Notice
: Trying to access array offset on value of type bool in
/is/htdocs/wp1126265_RYOH3142SS/www/vavona/joomla/libraries/nextend2/nextend/library/libraries/assets/less/lessc.php
on line
614
Notice
: Trying to access array offset on value of type bool in
/is/htdocs/wp1126265_RYOH3142SS/www/vavona/joomla/libraries/nextend2/nextend/library/libraries/assets/less/lessc.php
on line
614
// Back to overview